Click Here to Contact Goddess Diana and schedule your Tantra Massage in Chicago, IL, while I'm visiting.
Whether you are seeking greater body conciousness or are simply seeking to experience your own transcendental journey I welcome you into my vision of tantric beauty where together we can co-create sacred space.
But first a brief description of how I define Tantra. According to traditional Hindu belief system, we are made up of more than just a physical body; we are a spiritual entity influenced by sight, touch, taste, smell and sound. Our spirit body can be affected by how we personally perceive our own reality.
What we think and feel is what we become or manifest.
Inside our physical vehicle, our spirit resides and this vehicle can become a cage if we do not nurture and respect our own temple. Our energetic body is made up of seven major circles of light known as chakras. In a healthy spirit body each chakra is in harmony with the next spinning happily with their own distinct color glowing vibrantly. If one of these chakras is out of balance either through negative thought forms or drug abuse the chakra color can become dull or muddy in color and one chakra that is off balance or "stuck" can influence the function of the other chakras therefore creating disease or depression and a general depleting of the spirit energy body. All of us can suffer from an imbalance either through physical illness or general fatigue.
We all need an attunement occasionally even in the most enlightened soul. It would only make sense that our chakras can be revitalized through stimulation of color and sound. These seed sounds or chakra chants awaken our chakras and allow us to receive the bliss we deserve. In tantra there is no separation between the sexual (root chakra) and the spiritual or heart connection. One chakra is not greater or lesser than importance from the other. In tantra a true union is made between the heart, the mind, and the sexual and when this connection is made Kundalini energy is released along the spinal column and this can lead to enlightenment and spiritual growth. Once you begin the practice of tantra you will be surprised at how much power your own body can harness once you learn to control and expand your sexual energy.
You will feel rejuvenated and not depleted.
I try to make all my sessions heartfelt and connecting. I can create an environment through my loving and empathic nature where you can feel safe, nurtured and deeply cared for. Tantra to me is not an exercise of "will" or force but of simply being in the moment.
Tantra is a form of yoga but it is also a form of play and sexual magic. During our time together we will weave our energies together... in a mutual dance of shiva and shakti... Male god and female goddess. I will teach you how to move your own unique sexual energy through guided visualization and breathing exercises. You will learn the art of becoming a sexual magician expanding your orgasmic potential and increasing your potential to receive greater love and bliss.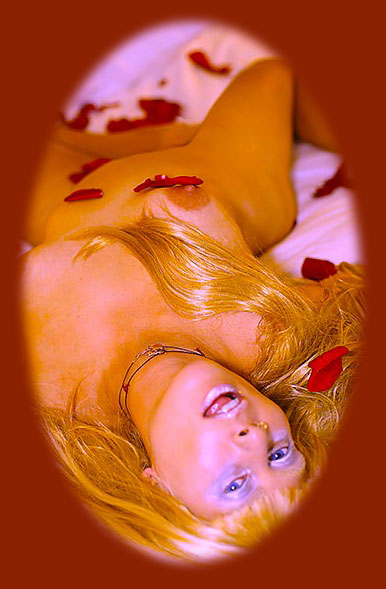 As a Dakini trained in the Erotic arts you will find me to be very open-minded and an empathic guide towards your own empowerment. If you choose we can begin our Journey with a Delicious Traditional Ceremonial Bath. Imagine yourself as the Recipient of My Goddess Eyes... My deep unconditional love for you. You will Join me in the warmth of temple waters, my fingers caressing and kneading your muscles with a firm but feather light touch. The bath water is a wonderful way to bond and connect with each other's energies and share a moment of laughter and release.
If you are one who prefers to give pleasure you may enjoy one of my goddess worship ceremonies and I will guide you into the mysteries of my Temple Gates. Goddess energy is powerful energy and it's very nature is life-giving and intoxicating to all the senses. I will teach you the art form of giving your beloved a Conscious heart opening massage that will awaken her shakti and strengthen her confidence as an object of your Devotion.
What is most important to me is a mutual connection and bonding with each person I see. I have been practicing sensual massage combined with tantra healing for the past 16 years and I thoroughly enjoy how each person brings their own unique experience to my table, my art-form, and my personal growth. I've been trained in La Stone therapy and I personally feel the immediate effectiveness that a warm rock has upon all the major energy channels of the human body. I approach Tantra with an open mind combining my knowledge of chakra balancing, deep tissue massage and reiki for any individual who is looking for both a spiritual and deeply relaxing fully sensory awakening. The warmth of the rocks and my reiki hands help open all the major muscle groups while simultaneously clearing out any negative blocks that prevent joy.
I am a very petite and voluptuous goddess standing a mere 5'2 inches tall , 116 lbs with curvy measurements of 34D-28-34.. I prefer to work completely unclothed (or skyclad) as this allows me to be in the same space as the person who comes to see me. I consider myself to be a Naturist and I feel most comfortable in a state of undress during my tantra ceremonies.
If you choose to see me for my heart
chakra ceremony I will wear a silk hip scarf and only expose my breasts so we can connect our heart chakras with reiki and therapeutic chest activation.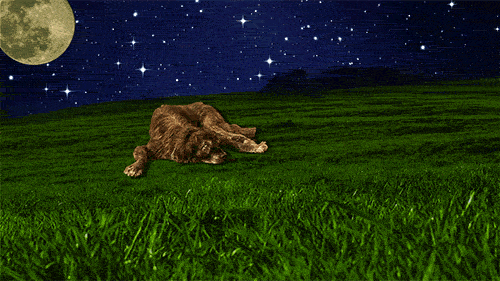 You will find me to be very expressive and open-minded. While I prefer to work individually, one-on-one, I also welcome calls from couples who are seeking a greater bonding and greater understanding of the energy of the goddess. I delight on working with women who are seeking their own sensuality so that they may know how they like to be touched so that they may teach their partners how to honor Shakti. All appointments are held in a descreet, Sacred environment of Pristine elegance and beauty so that you may enjoy a haven away from your own distractions. When you enter my sacred space you can expect to be greeted with candle light , scents of lemon, mints and lavender and sweet whole leaf sage. All my oils are heated and a special aromatherapy blend will be created for you alone depending upon your body's needs. The colors are vibrant , the lighting will be a blush red the color of a healthy root chakra. I am an artist and I feel your surroundings strongly establish the setting for Play and healing.
If you prefer I can prepare a Special Tantric ceremony in the privacy of your home. I will lovingly prepare a care package made expressly for our time together which will include sage, pure essential aromatherapy oils, candles, crystals, musical tools for healing and music.
I can accommodate all homes & upscale hotels within the city of Chicago, Illinois. I live in Chicago's Gold Coast right by the Magnificent Mile and the John Hancock Tower. I will accommodate all residents and tourists who live in the Gold Coast, Streeterville, River North , West Loop, Greektown, Old Town and Lincoln Park neighborhoods If you live in another state and wish to sponsor me in your home you may book me for a full weekend. Please Email me and introduce yourself to me via tantragoddessdia[email protected] if you are considering sponsorship.
Click Here to Contact Diana to schedule your tantra massage in Chicago, IL while I'm visiting.
Click here for Chicago, IL Tantra Massage and Services Pricing
Phone: 312.339.7707 (mobile)